100% Customisable Stock Control Software
Our software is ready to go yet can be fully bespoke for your business – You get exactly what you need but with the reliability, time-scales and costs of standard stock control systems.

With Stock Tracker you can empower your business by integrating with your supply chain partners, gaining true visibility of your stock and sales and streamlining your operations.  From customer order through to final delivery Stock Tracker makes the process simple, efficient and as automated as you need.
We integrate with a wide range of eCommerce platforms and delivery partners meaning orders can go from website to warehouse without you lifting a finger.  We have also developed bespoke links to high-street retailers, 3rd party logistics/warehousing providers and other supply chain partners providing our customers with a future proof system that grows with them.
We've developed a number of clever features and tools to cut and simplify administration from every aspect of your operation and at the same time giving you a wealth of management information.  Armed with this you can be sure you are making the right decisions for a successful business.
Stock Control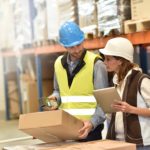 Stock Control is at the heart of Stock Tracker.  The advanced yet intuitive inventory management features allow quick and simple access to your current stock levels, requirements and sales.
Management Reporting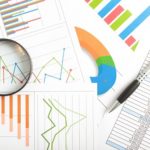 Our stock control software features, as standard, a wide range of reports which can be printed , emailed or exported onto an Excel spreadsheet, CSV file or directly to PDF.
Order Processing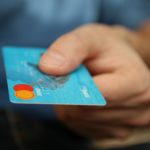 Stock Tracker gives your sales and order entry team all the information they need at their finger-tips to process sales orders efficiently.
Why is Stock Tracker different?
What makes us different is we understand all businesses have their own way of doing things.  We will develop any part of the Stock Tracker to your exact needs giving you a bespoke system at a fraction of the cost and delivered to you within weeks.  Our flexibility means that we can also react to changes in your business ensuring that….
As you grow, Stock Tracker grows with you.
A Stock Control System that talks
We integrate with a number of other systems and supply chain partners so you can manage logistics, accounting and sales channels all from one place.  Our bespoke approach means anything we don't talk to currently can be developed for you as part of your package price.
To put it simply our company would not function without Stock Tracker. The simplicity and user friendly nature of Stock Tracker
We have found Stock Tracker very easy to use and it has proved an invaluable tool in helping us to organise
Implementing Stocktracker for our business has greatly improved the accuracy and efficiency of our internal processes. We can now seamlessly integrate
Stock Tracker has given us the ability to provide our customers with accurate and up-to-date stock information, order information and at